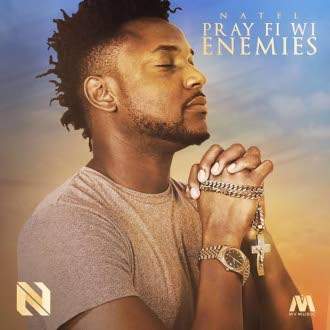 Having helped produce songs by Samantha J and Cherine Anderson, singer Natel stayed the course for his latest single, Pray Fi Wi Enemies. 
He also wrote the song which has a spiritual feel. 
"I grew up going to church every Sunday with my mother and there is a scripture in the Bible that states that we should love our enemies, but most of us find it hard to do. Sometimes we need to have faith and leave certain situations to God," Natel reasoned. 
Ten years ago, Natel came to public attention when he finished in the Top 10 of the Digicel Rising Stars competition. The Manchester native grew up around music; his father Ras Corel Hewitt is a guitarist who owns the Culture Lab studio in Mandeville. 
Pray Fi Wi Enemies is his first crack at self-production. 
"When you do your own production you bring out all the emotions that you need for the song. You bring out how you need the song to sound," said Natel who recently returned from a tour of the United States West Coast and Europe with Mr Vegas. 
He also released the Only For You mix tape.