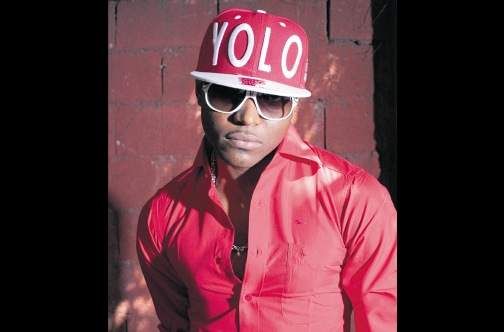 FOLLOWING what is being described as a successful European summer tour, singer Natel is ready to take on the world. 
The artiste, along with Vegas and Latty J, performed at a number of festivals which included Venice's One Love Festival, Spain's Lagatavajunto, Reggae Jam Festival in Germany, Roma Red Hot Festival in Rome, Netherland's Antilliansee Festival, and finishing at the Reggae Sun Ska Festival in France. 
"I'd like to thank everyone who came out and showed their support for the entire reggae movement. It's really a beautiful thing," said Natel.
"It's been a privilege being part of Team MVM. It has exposed me tremendously throughout the world. I have to big up Mr Vegas Straight!" 
Natel said while he was in Europe, his summer reggae releases Only for You and Paradise have been receiving strong radio rotation, with other singles also growing in popularity. He has also been creating waves in EDM, as he is featured yet again on another edition of DJ Chuckie and Childplay's Traphall EP. 
"Only For You has really made its impact. Not only have I received great feedback from my fans, the YouTube video reached over 13,000 views. But radio has kept it on regular rotation since its release, disc jocks reacting to the amount of requests they've received for the single."
He said he has several gigs lined up for the USA in September. 
While Natel is taking a break from the studio, he said there is much more to come. He will be releasing an Only For You mixtape and an upcoming music video shortly. 
-- Richard Johnson