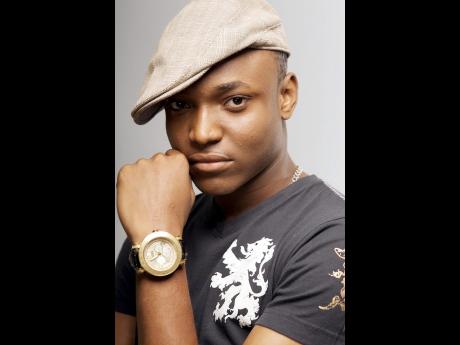 Reggae artiste Natel is raising eyebrows on the international scene with the success of his single Only for You, produced by Chimney Records on the 'Country Bus' rhythm. 
Seeing the potential of the record, producer/recording artiste Mr Vegas, who has worked on several projects with Natel over the last few years, joined producer Jordan McClure to assist with the promotion of Only for You. 
"Only for You is definitely the song to listen out for right now. Huge thanks to Mr Vegas and the whole MV Music family for helping me to get my music out there, media stream, Empowerment Entertainment, ZojakWorldwide, and also my fans. Big up Jordan McClure and the rest of Chimney Records for this huge opportunity," Natel said. 
The 'Country Bus' rhythm was released in April 2015 and features established acts like Tarrus Riley, Morgan Heritage, J Boog, Alaine, Assassin, Konshens, Jah Vinci, I-Octane and Dean Fraser. The producers have also recorded a slew of young talents, including with Jemere Morgan, Wyre, Stein and Zagga. 
"Internationally, there is a buzz that is only growing day by day ... . Not to toot my own horn, but I was blessed with the voice and the ability to thrill listeners effortlessly. Give thanks to Jah for that. Next month, I will be embarking on a European tour with Mr Vegas, so I am really looking forward to that," Natel told The Gleaner.
INTERNATIONAL REACH 
Natel is working to extend his grip on the international market by working with producers like DJ Chuckie and Infamous Traphall, who have done productions under Atlantic Records. 
Natel is also featured on Jump Back A Dem, co-written and produced by Mr Vegas under his MV Music label, as well as Pocket Rocket, with Latty J. 
"Fans can definitely look out for the video of Only for You, and follow me on Instagram and Twitter @NatelMusic for all exclusive updates. Other than that, look forward to falling in love all over again, dancing and enjoying yourself to my music like you've never before. I'm bringing the heat and hope to find my place in the hearts of music lovers for a lifetime," he said.